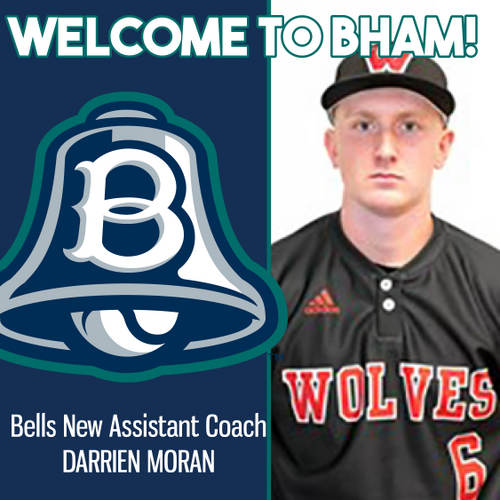 10/04/2017 9:24 AM
The Bellingham Bells have hired Darrien Moran as an assistant coach, the club announced today. Moran currently serves as a volunteer assistant coach at Division II Western Oregon University.
"We are thrilled to be adding Coach Moran to our staff," general manager Stephanie Morrell said. "Darrien is a passionate competitor who will have an immediate impact on our players and program. We look forward to the contributions we know he will make this summer!"
Moran is in his first season on the coaching staff at Western Oregon University, specifically working with pitchers. He had a very successful career as a collegiate athlete at both the NWAACC (Pierce College) and GNAC (Western Oregon, Division II) level. A pitcher by trade, his strong arm earned him recognition all four of his playing years. At Pierce, he earned 1st Team All NWAACC Pitcher in 2013, followed by earning 2nd team recognition during his sophomore campaign. At Western Oregon, as a transfer, he earned more pitching honors during the 2015 and 2016 season, earning all-2nd team and all-1st team honors respectively.
"I'm very thankful to be given the opportunity of joining the Bells coaching staff for the 2018 season," Moran said. "I'm excited to work with the Bells organization, coaching staff and players, and I look forward to building relationships in the community of Bellingham."
Moran joins fellow Western Oregon coach and returning Bells assistant coach, Jake Whisler, who will be joining the team for his third season. Pitching coach and recruiting coordinator Jim Clem returns for his eighth season with the Bells, while head coach, Bob Miller, will enter his first season with the team in 2018.