03/23/2017 9:48 AM
Where in the world are our former Bells? Join us every Thursday to check in on former players and staff as we highlight their successes and accomplishments. We couldn't be prouder of our Bells' alumni!
Spencer Howard (2015, 2016)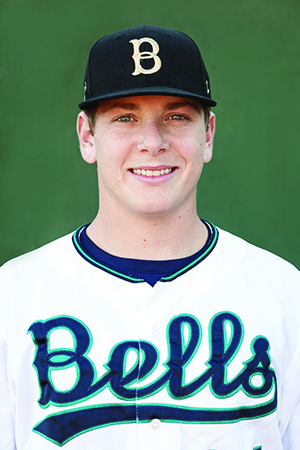 Howard currently is a redshirt sophomore for the Cal Poly Mustangs. The right-handed pitcher is off to a great start for 2017, posting a 0.84 ERA in 7 appearances on the mound. Of those 2 appearances, he has started two games and recorded one win. He also proved to be a strong arm on the mound for the Bells over the past two summers here at Joe Martin. He recorded an ERA of 2.11 in 25 games between 2015 and 2016. To continue to follow Howard and the rest of the Cal Poly Mustangs, follow this link.
Walker Olis (2015)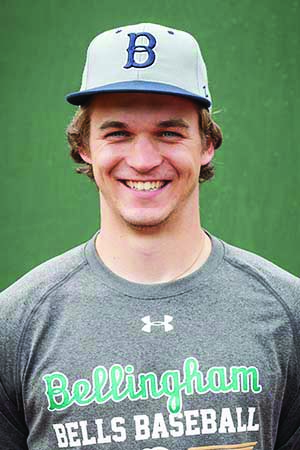 Walker Olis is currently an outfielder for the Batavia Muckdogs, a Class A short-season affiliate of the Miami Marlins. His career batting average in the minors is .246 with an on-base percentage of .345. A Washington native, Olis recorded 8 home runs for the Bells in 2015 with a .251 batting average. To follow Olis's baseball career, click here.
Bronson Larsen (2015)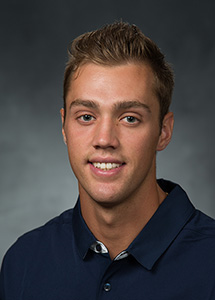 Larsen is currently a senior catcher at BYU, Utah. He is off to a great season, batting .339 and already recording 5 home runs so far, 3 less than his total home runs from last season. Bronson was a great teammate and all around great guy, according to Bells' pitching coach Jim Clem. For the Bells in 2015, Bronson recorded a .248 batting average and was among team leaders in home runs with 6 on the season. To keep up to date with the Larsen and the rest of BYU's season, click here.