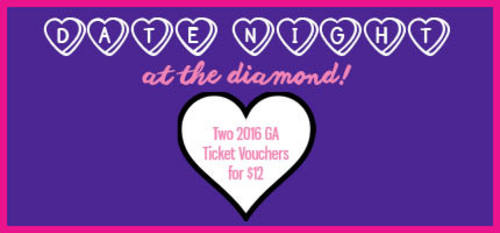 02/07/2016 9:18 AM
The Bells have announced a special "Date Night at the Diamond" package, available until February 13th, 2016.
This special package is $12 and includes two general admission ticket vouchers, which can be used for any 2016 regular season game.
All ticket package purchases before February 13 will be entered for the grand prize, a VIP Date Night Package at Joe Martin Field during the 2016 Bellingham Bells season! One lucky winner will receive tickets to the game of their choice, special VIP table seating and a special meal.
This special package can be purchased online here or by calling the Bells' front office at 360-527-1035.