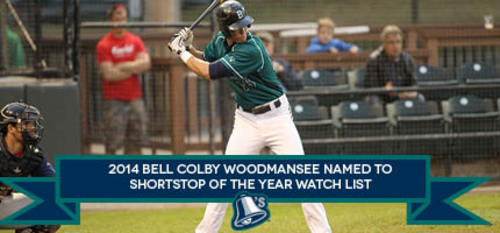 04/24/2015 9:09 AM
2014 Bell Colby Woodmansee has been named to the watch list for the Brooks Wallace Shortstop of the Year award, a prestigious annual award given to the country's best shortstop.
The list includes the nation's premiere shortstops from the nation's top programs. Woodmansee is one of five Pac-12 shortstops to make the list.
At Arizona State University, Woodmansee is having a stellar sophomore season. In 27 games, all of which he has started at shortstop, Woodmansee is hitting .322 with 48 hits and 4 home runs. His 28 RBIs lead the 2015 Sun Devils.
With the Bells in 2014, Woodmansee hit 5 home runs and had 15 RBI.