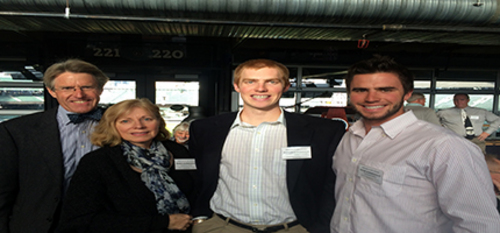 11/26/2014 6:43 AM
As part of their annual "Hall of Fame" banquet at Safeco Field, the Washington State Baseball Coaches Association announced 2014 Bellingham Bells pitcher Andrew Summerville as the recipient of the 2014 WSBCA High School Player of the Year award.
Summerville, a 2014 graduate of Lakeside School, was also named the WIAA 3A Player of the Year in 2014. Summerville spent summer 2014 with the Bells pitching staff. In 17 innings pitched, he struck out 27 and was an important part of a WCL Championship Bells pitching staff that carried a 2.68 average ERA.
"We are all extremely proud of Andrew," Bells pitching coach and recruiting coordinator Jim Clem said. "All of us associated with the Bells full well understand why Andrew won this most prestigious award. He is such an impressive young man! Andrew had a stellar high school career and then joined the Bells last summer and did an outstanding job."
Summerville, who has committed to play baseball for Stanford, will debut for the Cardinal in spring 2015.