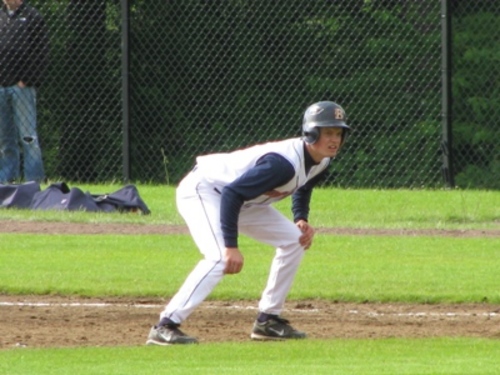 06/19/2009 7:32 AM
Bend, OR – The Bells proved to be determined to leave Bend with a winning record on Thursday night. In the ninth inning the team put together a late rally scoring four runs leading them to a 7-5 victory.

Going in to the late innings last night the Bells had the lead until giving up a three run bottom of the eighth to fall being 5-3 going into the ninth. With two outs in the top of the ninth, Craig Hertler advanced from first base to third base on a failed pickoff attempt by Bend's pitcher. Tanner Leighton then drew a walk and stole second opening the way for Brady Locker to hit a two RBI single to tie the game at five.

After a Bend Elks pitching change, Sam Richter smashed a double into the gap allowing Locker to score safely and the Bells to take back the lead. Purser then singled into left center allowing Richter to score one more run to make it 7-5, Bells.

Seth Harvey (1-0) proceeded to slam the door shut on the Elks by striking out the side in the bottom of the ninth to give Bellingham their fifth victory of the season, Harvey's first.

The Bells now travel to Corvallis for a weekend series beginning with a 6:35pm match up, Friday night.