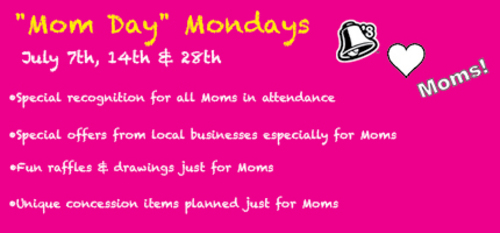 04/30/2014 5:16 AM
The Bellingham Bells are excited to announce a new promotion for the 2014 season designed to honor and appreciate Moms. Every Monday in July will be "Momday Monday," filled with special recognition, offers and raffles for Moms.
"Momday Monday" will take place at the July 7, 14 and 28 Bellingham Bells games. All moms in attendance will receive special recognition, exclusive offers from local businesses just for Moms, the opportunity to enter fun raffles and drawings, and unique concession items created especially for Moms.
"We have a number of promotions and theme nights throughout the summer that are a lot of fun for families, however we wanted to get a little bit more specific on Mondays and really focus on saying 'thank you' to all the moms out there," Bells general manager Nick Caples said. "We think that having just one Mother's Day each year isn't enough, so we are devoting Monday home games to these special women!"
First pitch for all "Momday Monday" games will be at 7:05 p.m., with gates opening at 6 p.m.