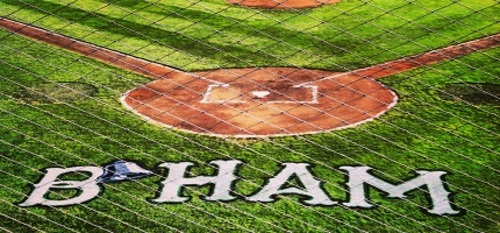 06/14/2013 10:15 PM
Bellingham Bells designated hitter Michael Annunziata would continue his string of offensive success and help lead the Bells to a series sweep over the Wenatchee AppleSox, 3-2.
With one out and the bases loaded in the bottom of the eighth inning, Annunziata hit a solid line drive into the right field corner to score two runners and give the Bells their first lead of the game. His mindset during the at bat was to try not to do too much, "I was looking for a pitch middle-in to drive for a sacrifice fly and it ended up working even better than that for us."
Prior to the offensive performance by Bellingham in the eighth, the Bells hitters were struggling to connect against Wenatchee starter Beau Kerns.
But in the eighth, Alex Calbick would be hit by a pitch with the bases loaded to start the scoring for the Bells and make the score 2-1.
Kerns would leave the game with one out in the inning and the bases still loaded.
Annunziata would then hit the double to score Johnny Farrington and Eric Angerer, giving the Bells the 3-2 lead.
"I do whatever I can to help the team win and get us going," said Annunziata when discussing his game winning hit in the eighth inning.
Bells manager Gary Hatch would add in regards to the Annunziata double, "He is the money man," referring to the clutch at bats that he has seen from his designated hitter.
Michael Rucker would protect the lead for the Bells in the ninth and earn the save for his efforts, with Marc Huberman picking up the win in relief of starter Nick Baker.
The series sweep was impressive for Hatch, "It is always great to sweep and beating this club (Wenatchee) is never easy."
The Bells will return to action Saturday night at Joe Martin Field as they host the Everett Merchants. First pitch is 7:05 and all the action can be heard on 930kbai.com and AM 930 KBAI with Mike Weisman on the call.