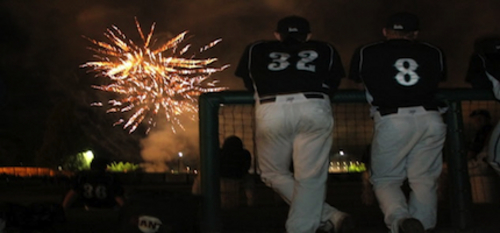 05/10/2013 12:44 PM
The Bellingham Bells will provide exciting fireworks displays for fans this season, with three separate fireworks nights. Fireworks have become an integral attraction at baseball games across the country. Whether it is minor league, summer league, or Major League Baseball, fireworks nights are always some of the most fun and exciting throughout the entire season.
Mark your calendars for opening night on Wednesday, June 12th, as Barclay's Realty and Management presents Opening Night 2013, with opening night festivities and a postgame fireworks display.
The Bells and Bank of America will celebrate America's independence with Armed Forces night on July 5th that will include postgame fireworks.
Finally, the Bells will close out the 2013 campaign on August 7, 2013, where Seastar Restaurant will present season ending fireworks following the final home game for the Bells.
"Fireworks nights are always the most anticipated promotions of the year," said Bells general manager Nick Caples. "We look forward to lighting up the summer sky with some truly great fireworks displays that received great reviews from fans in 2012. It is another fun way where we can thank our fans for their support and create a unique experience at the ballpark."
All three games are scheduled for a 7:05 first pitch. Gates will open at 6:00 PM.