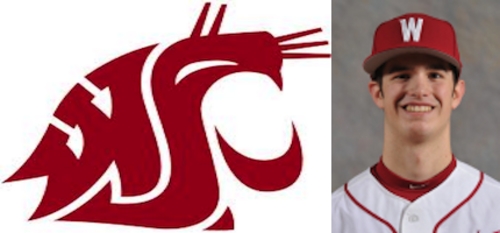 02/20/2013 1:27 PM
The Bells are excited to announce the signing of Matt Bower, a pitcher out of Washington State University. Bower is a left-handed starter who is currently a freshman with the Cougars.
Bower comes from Federal Way, Washington, and was one of the best pitchers in the state during his high school career at Todd Beamer HS. Bower lettered three times in high school. He was a 2011 2nd team all-league pitcher and 1st team all-city. In 2012, he was 1st team all-league, all-city, and all-state, after posting a miniscule .50 ERA with six wins and 81 strikeouts in only 56.1 IP.
Bellingham assistant coach Jim Clem touted Bower as a "big left handed pitcher who should be ready to compete for one of the top spots on the Bells staff in 2013." Clem also said that the 6'5 starter has "an exceptional high school career and we expect him to be one of the top lefties at WSU this spring."
Bower will join four signees from rival University of Washington as the latest additions to the 2013 Bells roster.