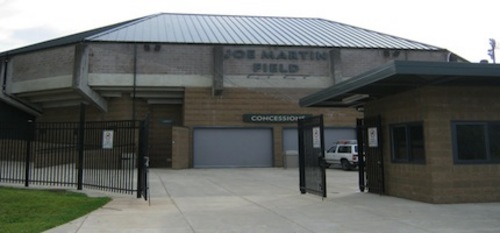 02/04/2013 10:22 AM
The Bellingham Bells are pleased to announce the return of three coaches for the 2013 season. Manager Gary Hatch, pitching coach Jim Clem, and assistant coach Bill Calkins all come back with hopes to bring the Bells their first league title since the inception of the West Coast League in 2005.
Marking his third season at the helm for the Bells, manager Gary Hatch looks to improve on last years 2nd place finish in the WCL East division. Hatch has led Sehome HS to over 500 wins and three state championships over the past 33 years. He will look to lead the Bells to a better record for the second consecutive year in the search for their first division title.
Joining coach Hatch will again be his pitching coach Jim Clem. Similar to manager Hatch, Clem has multiple state championships at the high school level and is also a member of the Washington Hall of Fame. The 2006 Washington State baseball "Coach of the Year" looks to continue what has been an impressive run for the Bells pitching staff, which has finished in the top four in team ERA each of the past two years. "We are excited about the prospects of next summers team. We have an excellent core group of returning players, and many new players that come highly recommended." Coach Clem is also excited about the return of 3/4 of the 2012 coaching staff. "Keeping the coaching staff intact helps in many respects, mostly it helps to give the team stability."
The final returning coach for the 2013 season is assistant Bill Calkins. Calkins will assist with the administrative responsibilities for the third consecutive year, and will help the rest of the coaching staff wherever necessary. Only one member of the 2012 staff will not return to Bellingham this summer. Associate Head Coach Damon Lessler Lessler will return to D1 baseball where he was both a player and a coach prior to joining the Bells.