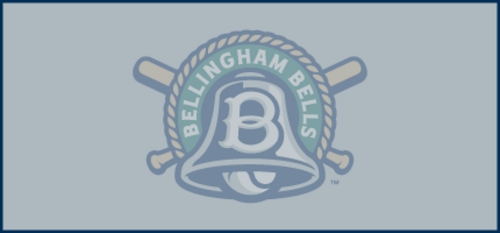 10/29/2012 12:35 PM
Via Michelle Nolan- The Bellingham Herald
Mal Walton and Spiro "Spedo" Southas seem to have a million baseball memories, but the longtime Bellingham residents have room for one more special recollection.
Walton and Southas will be part of the induction ceremony for the first Washington State American Legion Hall of Fame on Saturday, Nov. 3, at the SeaTac Marriott Hotel. Another Bellingham legend, Bryan "Busher" Lewis, will be inducted posthumously.
All three served as coaches of the Albert J. Hamilton Post 7 American Legion team, which Lewis started in 1929, when he was 30 years old.
Lewis, who served throughout World War II in his 40s, coached Legion ball so long ago (1929-1935) that even old-timers now remember him primarily as a longtime umpire and teacher at Bellingham High School.
"Busher was a gentleman's gentleman," said Walton, who began his 32-season baseball coaching career at Bellingham High in 1959, when Lewis was still teaching history there, long after he pitched for the old Whatcom High, Washington State University and the Bellingham Bells in the era when they were an adult town team instead of a group of college players.
"Busher was the very definition of being a gentleman," said Walton. "I never heard anyone say anything bad about Busher."
Southas, 89, and Walton, 79, took on head coaching responsibilities when they were young, just as Lewis did shortly before the Great Depression struck America.
Southas re-formed the Post 7 Legion team when he was 27 in 1950, following a hiatus caused by World War II and its aftermath. Walton was hired as Bellingham High's head baseball coach at age 26 and took over as Post 7 coach 15 years later in 1974.
Southas and Walton -- both known by thousands of Whatcom County residents for their career and community work as well as for baseball -- played on elite military teams in the days when those squads were formed to help bolster wartime morale. Southas served in the U.S. Marines from 1942-1945 and Walton in the U.S. Navy from 1951-1954 and played for the NAS Whidbey Flyers.
Walton taught business classes to thousands of Bellingham High students and coached the varsity baseball team from 1959-1990, earning induction in the Washington State Baseball Coaches Hall of Fame.
Southas worked in law enforcement, as a state patrolman from 1946-1951 and as a Bellingham Police Department officer from 1952-1976. With his baseball background, he then made the unusual career change to general manager of the Bellingham Mariners farm team from 1977 (the Seattle Mariners' first season) through 1986.
"Mal Walton has been a heck of an asset to the community," said Southas, who urged Walton to make his home in Bellingham following the end of Walton's four years as a middle infielder (1955-1958) in the Pittsburgh Pirates' minor league organization. Southas said he recalled how "Joe Martin needed a shortstop for the Bells, and it was Mal."
"I could see the handwriting on the wall," Walton said of the end of his pro playing days in 1958 -- following stops in Douglas, Ariz.; Billings, Mont.; Lincoln, Neb.; and Williamsport, Pa. -- while recalling how the Pirates had a then-young Bill Mazeroski at second base and Dick Groat at shortstop.
The Pirates -- a perennial loser in the post-war years --- finally built a minor league system good enough to produce most of the players on the 1960 World Series champion. Groat won the National League batting title that year and Mazeroski hit a historic walk-off home run in the seventh game of the Series to beat Casey Stengel's last New York Yankees team.
Walton, however, loved baseball far too much to quit playing while providing an unusual role model for his Bellingham High players: They would come to Bellingham Bells games when Walton played for the adult town team in 1959-1967. He later managed the Bells following his Legion coaching stint.
Walton coached many outstanding players at Bellingham High, among them Larry Linville, Les Galley and Neil Crawford, and when he was head coach for Post 7 (1974-1976, 1978-1982).
"They gave me the Bellingham job when I was young because of my pro baseball background," said Walton, who played high school ball in his native Oklahoma City and is a graduate of Central Oklahoma State College in nearby Edmond, Okla. He even coached the college team for a season.
One of Walton's favorite memories, however, is a Legion team recollection -- typical of a guy who loves the game so much.
"One of our Legion teams played more games one season than any team in the nation, 80-something games," Walton said. "We used to say, 'we'll play you any time, anywhere.' We played everywhere from Canada to Oregon."
Considering Northwest weather in June, that's quite a feat of both dedication and meteorology.
Walton and his wife, Irene, have been married 58 years. They have two sons, Ron and Monte, who is a longtime local coach and football official, five grandchildren and five great-grandchildren.
"What meant the most to me about coaching and teaching was helping kids have the chance to go on to get higher education," said Walton.
Southas has been best known in the past few decades for his service to St. Sophia Greek Orthodox Church, where has worked in every role "from president to janitor," as he put it. He received a major honor from the church earlier this year.
Old-timers, however, remember when Southas played for the VFW town team in 1947 in Bellingham and then coached Post 7 three different times in the 1950s and 1960s, using the knowledge he first acquired as a standout catcher for Everett High (Class of 1941), followed by one summer with Twin Falls, Idaho, in the Pioneer League. He then worked for a year at Boeing before joining the Marines, and caught for elite Marine teams while handling stateside base duties in Southern California during World War II.
"We would play at military bases all over the country for entertainment purposes," said Southas. "Two of our pitchers (Forrest Main and Lloyd "Max" Hittle) later pitched in the major leagues. I remember playing against teams coached by (Hall of Famers) Joe DiMaggio and Red Ruffing when they were in the service."
Baseball kept Southas on American shores.
"I was supposed to ship out overseas three times, but I remember each time our colonel, with a big cigar in his mouth, would call me in and tell me, 'Spedo, we can't break up this Marine ball club of ours.' "
Southas even recalls playing "hooky" now and then with the VFW team when he was a baseball-loving young state patrolman, in the days when Washington had a whole lot fewer cars on the roads.
"I would park my patrol car by Battersby Field, then change into my baseball uniform," he said. "I played as Pete Southas, using my brother's name. Then I would switch back after the game and go back on patrol."
Southas and his wife of 65 years, Anna, have two children and two grandchildren. Southas recalled how much he enjoyed coaching "some pretty good kids."
Among them was the late Linville, who took a lot of kidding from Southas when Linville opened his own sporting goods store.
"I was darned strict. We had a big Legion game, I think it was 1965, and Ronnie Smith had pitched eight shutout innings. Ralph Dick got a base hit and Linville was supposed to bunt, but he took a big cut. I told him to bunt, but he told me, 'I'm a hitter (and he certainly was a batting legend), not a bunter.' He bunted right back to the pitcher for a force out at second and then he got picked off first. We followed with two hits, but the game remained scoreless and we lost 1-0 in 11 innings.
"We were friends (as adults) for a long time, but we would always kid Larry, 'I'm a hitter, not a bunter.' "
Another coach familiar to many locals, former longtime Burlington-Edison High skipper Jim Clem, will join the induction ceremonies. Clem, 59, a former state Legion commissioner, had a combined Legion and high school record of 1,139 wins and 145 losses.
Don Hays of Centralia, state Legion baseball chairman, said the new Hall of Fame has been in the works for more than a year.
"Our committee did a heck of a job," he said by phone. "The committee really backed the idea and we began the work of interviewing a lot of people and asking for old newspaper clippings and other research. It's been a long, complicated process.
Our state has such a rich baseball history," he said. "Guys like Mal and Spedo have been so good about giving us the information we needed. They richly deserve induction into our new Hall of Fame."
Among the major league players to be inducted are Hall of Famers Earl Averill, forever known as "The Earl of Snohomish," Ryne Sandberg and Ron Santo, along with Lyle Overbay (still active), Fred Hutchinson, John Olerud, Mount Vernon's Mark Hendrickson, Bud Black, Bob Coluccio, Steve Kline, Dave Heaverlo, Mel Stottlemeyer, Jr.; and Dave Edler.