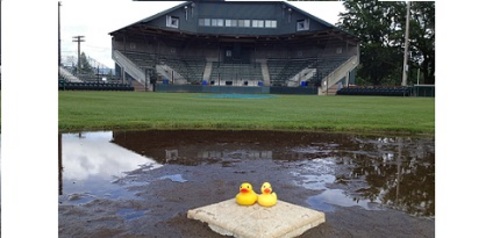 07/03/2012 1:11 PM
The decision was made to cancel Tuesday's game is due to the amount of water accumulated on the field over the last 24 hours making it unplayable. The game will be made up Wednesday July 4th as part of a double header.

The double header will begin at the regular scheduled start time of 1:05, with game two beginning 30 minutes after the completion of the first game Both games will be 7 innings.

All tickets for Tuesday's rain out will be honored at any regular season home game the rest of the season. We are very sorry for any inconvenience and look forward to seeing you at the ballpark this summer!