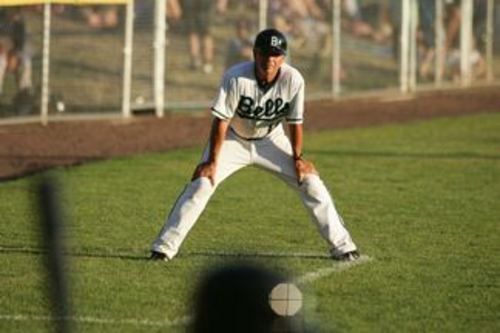 11/21/2011 9:43 AM
The Bellingham Bells are thrilled to announce that they will be bringing back the coaching trio of Gary Hatch (Manager), Jim Clem (Pitching Coach) and Bill Calkins (Assistant Coach) for the 2012 season. "We couldn't be more excited to bring back our coaching staff for the upcoming season," said Bells general manager Nick Caples. "All three coaches have a passion to teach the game of baseball, and most importantly, they are tremendous role models for the young men they will be leading."
Gary Hatch, who has also been the head baseball coach at Sehome High School for the past 32 years, will once again lead the Bells in another West Coast League campaign. According to Hatch, "The goal in 2012 is to collectively provide a dynamic baseball experience for the young men who have the privilege to come to the Bells to further their aspirations in living their dream – to play professional baseball."
Jim Clem, former head coach and Athletic Director at Burlington-Edison High School, is excited to be back after leading the pitching staff in 2011. Clem's staff was amongst the league leaders last season in total shutouts and fewest walks allowed. "I love teaching the game of baseball, and at this stage of my life it is all about working with great people that makes it special for me," said Clem.
Bill Calkins rounds out the trio and will return in his role as the assistant coach. Calkins will continue to focus on the Bells administrative responsibilities both on and off the field. The only member of the 2011 coaching staff who is not returning is Jacob Clem, a former Bells and University of Washington pitcher. Clem is currently playing professional baseball in Australia.