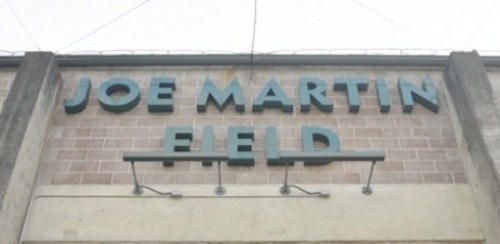 11/16/2011 9:33 AM
The Bellingham Bells are excited to announce the release of their 2012 West Coast League schedule. The Bells will play a total of 57 games this summer, 30 of which will be at home. The schedule features 54 league contests, as well as 3 games against non-league opponents. A new feature in this year's schedule is that all games following the All-Star break will be inter-division matchups. This should create a lot of excitement as the playoff chase reaches its peak!
The Bells' 2012 season will kickoff at home on June 1st against last year's WCL Eastern Division champion, the Wenatchee AppleSox. The defending WCL champion, the Corvallis Knights, will be in town for a spectacular 4th of July series and the Bells will wrap-up their 2012 regular season campaign on August 6th – 9th with a four-game home stand against their division rival, the Walla Walla Sweets First pitch times for Monday through Saturday games will be 7:05 PM, while Sunday night contests will start at 6:05 PM.
The Bells plan on offering a number of exciting promotional nights throughout the summer season. "Joe Martin Field will be filled with great energy and excitement this summer," said Bells general manager Nick Caples. "We look forward to treating Bells fans to competitive baseball and terrific, high value, family entertainment."
http://www.bellinghambells.com/schedule/calendar/
About the Bellingham Bells:
The Bellingham Bells are a summer, wood bat, collegiate baseball team that plays in the West Coast League (www.wccbl.com). The Bells play their home games at Joe Martin Field in Bellingham and their field staff includes Gary Hatch (Head Coach), Jim Clem (Assistant Coach/Pitching) and Bill Calkins (Assistant Coach). Former Bells players who have spent time in Major League Baseball include: Jeff Francis (Colorado Rockies), Kevin Richardson (Texas Rangers), Ty Taubenheim (Toronto Blue Jays) and Marc Rzepczynski (St. Louis Cardinals).
Contact:
Bellingham Bells (www.bellinghambells.com)
Nick Caples
Email: [email protected]
Phone: (360) 746-0406