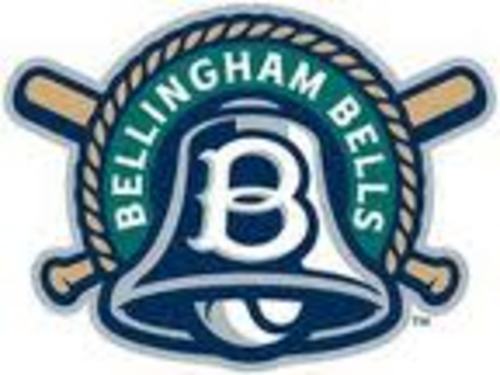 08/06/2011 1:21 PM
The Wenatchee AppleSox defeated the Bells 13-6 Friday night thanks to two big offensive innings in a game that saw 30 combined hits.

It was back-and-forth game early on as there were four lead changes in the first five innings. After Wenatchee took a 1-0 lead in the first inning, Pat Gallagher hit a two-run home run to put the Bells ahead 2-1.

Payden Cawley Lamb tied the game for Wenatchee with an RBI double in the second. The Bells eventually took back the lead in the fifth on an RBI groundout by Kai Hatch that made the score 3-2.

Wenatchee then scored 11 straight runs, beginning with a two-run double by Eric Filia-Snyder in the fifth that put the AppleSox back on top with a slim 4-3 lead.

The lead was extended when Wenatchee scored four runs in the sixth and five in the eighth. Adam Nelubowich, Ryan Barnes, and Aaron DeGuire all had RBI base hits and Brock Gates scored on a wild pitch in the sixth. The five eighth inning runs came on six hits.

There was no quit in the Bells, however. After the team loaded the bases in the ninth inning with no outs, Eric Lane and Michael Aquino had back-to-back RBI singles. The Bells got another run on a double play to provide the game's final margin.

Bellingham has five regular-season games remaining and trails Walla Walla by two games for the division's final playoff spot; the Bells hold the tiebreaker. Game two of the three-game series against Wenatchee will begin at 7:05 p.m. on Saturday.