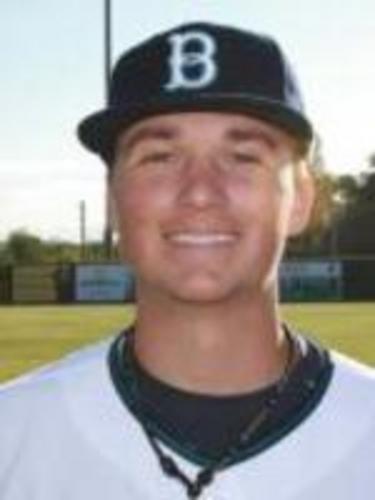 08/03/2011 1:18 AM
Just like all of his Bells teammates, Chris Howard is living with a host family this summer. In a recent story, Howard's experience with his "second family" was chronicled, illuminating the profound bond that frequently develops:
Written by Faduma Abdi,
The Western Front
It was 8:30 a.m. and Bellingham Bells pitcher Chris Howard was still asleep. Three-year-old Hudson Neff paced outside waiting for Howard to wake up so he could play doctor with him. Hudson, who goes by Huddy, finally decided to take matters into his own hands and wake the baseball player.
"Chris, are you awake?" Huddy asked.
Groggy, but happy to see Huddy, Howard, 20, got up and dressed in scrubs, a stethoscope and a mask to play the role of the doctor, he said.
Playing with Huddy and his two other siblings is the best part about having a host family.
All 30 Bells players live with host families during their home games in Bellingham.
Howard's host family, the Neffs, include Ryan, Michelle, Kaia, Carson, and Huddy.
Howard said he would never trade living with the Neff family for a hotel room because he would miss out on mornings with his new younger siblings.
"I love interacting with these guys (Kaia, Carson and Huddy) because they keep me young," he said.
His routine at the Neff's home begins at 9 a.m. when he wakes up and plays with the children.
He then works out between noon and 3:30 p.m., arriving with the rest of the team at Civic Field by 4 p.m.
Howard is originally from Colorado but attends Brigham Young University in Provo, Utah. He is a junior majoring in exercise science with a minor in business.
"I wanted to pay back my parents for everything and I did by getting a full-ride scholarship to school," Howard said.
Howard hasn't been back to Colorado in five years, but living with Ryan, 38, and Michelle, 37, reminds him of his own parents.
His parents and host parents constantly keep in touch, Howard said, Ryan Neff even sends photographs of Howard pitching to his parents.
Howard has one older sister, Stephanie Beck, 27.
Ryan and Michelle said when they decided to become host parents they did not know which player they would get. They said they hoped for a good role model for their children and remained open-minded to the idea of a stranger living in their house and becoming part of their family.
They said Eddie Poplawski, owner of the Bells, needed more families to take in players and they chose to become host parents to support the team.
When the Neff family finally found out which player would join their family, they were given Howard's biography sheet. Ryan said what struck him about the biography was the similarities they shared, such as liking the television show "Man vs. Food", hot sauce and their favorite baseball player, Miller Ryan, who was drafted by the Cleveland Indians in the 2006 MLB June Amateur Draft.
Being the younger of two children, Howard said he was never a role model for anyone until now.
Ryan said since Howard joined their family in June, the children play outside more with their new brother.
He said the children have watched two hours of television in three weeks.
"They are outside playing ball and meeting new friends," Ryan said.
But not all members of the family were thrilled to have a baseball player move in. Kaia, the oldest of the three children and the only girl in family, said she wanted to host a cheerleader instead.
"I didn't want to be the only girl," Kaia said.
Things turned around after she met Howard and got to know him. She said there are no regrets about having an older brother because Howard has taught her some of his basketball tricks.
She said it helped that he also plays Barbie with her.
But she is still hoping for the day her family will host a cheerleader because she said she wants to be one in the future.
Carson and Huddy were excited to have a baseball player live with them because they want to become baseball players.
Ryan said he found someone to talk baseball with who was older than his sons.
"It's great talk to someone that comes above my knees," he said.
Michelle said she was happy to support the Bells but after Howard moved in, she kissed her favorite television shows, like "Oprah" goodbye. Now, every television in their house is on ESPN or the Travel channel.
Howard said his two families will meet sometime in mid-July and even after the season is over they plan to keep in touch.
The Neff family said they will definitely host another player next year even if Howard does not return to the Bells.
"Seeing him playing dart guns or Barbies with my daughter or playing dress-up with my son or teaching my other son to shoot baskets or swing, has been priceless," Ryan said.
---