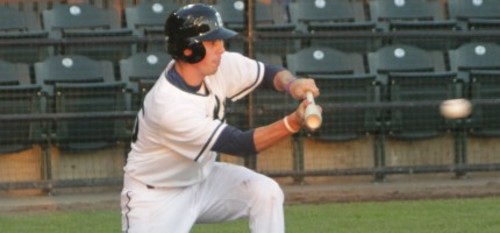 07/20/2011 12:06 AM
A home run by Corey Moore and RBI double by David Armendariz helped the Corvallis Knights to a 3-1 victory over the Bells Tuesday night, snapping the team's four-game win streak.
There were three scoreless innings to begin the ballgame before Corvallis got on the board. Moore walked with one out in the fourth and scored when Armendariz doubled to the gap in right-center field. The Knights made it a 2-0 game when Armendariz scored on a two-out Bellingham error.
Moore sent a sixth-inning solo home run over the right-field wall at Joe Martin Field to make the score 3-0.
Bellingham fought back for a run in the bottom half of the inning to cut the deficit to two. Derek Atkinson doubled off the right-field wall with one out and scored after a two-out error on a ball hit by Jerry McClanahan.
The Bells were unable to get any more runs the rest of the way, however. After Corvallis starter Max Beatty went six innings and allowed just the one unearned run, three Knights pitchers each threw a scoreless inning, with Ben Wetzler getting the save.
Despite the loss, it was another good night on the mound for the Bells league-leading pitching staff. Richie Ochoa got the start and allowed three runs, two earned, in six innings. Ochoa struck out seven and allowed only one walk. J.R. Bunda, Carsen Nylund, and Nick Palewicz held Corvallis scoreless over the last three innings.
With the loss, the Bells are now 18-17 on the season. The two teams will square off in the rubber match of the three-game series at 7:05 p.m. Wednesday night at Joe Martin Field.