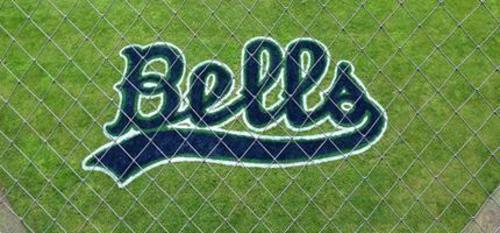 07/03/2011 12:16 PM
In a game that mirrored Thursday night's, it was another back-and-forth affair at Joe Martin, with the Bells taking a 1-0 lead in the bottom of the second inning after Gallagher scored on an error by the Klamath Falls Gems third baseman, only to have the Gems rally and tie the game in the top of the third on a Kainoa Crowell single that scored Rich Sanguinetti.
Bellingham came right back in the bottom frame of the inning with a pair of clutch base hits to score two runs and take a 3-1 lead. Zane Yanzick led things off with a towering double off the left field wall and with two outs, Gallagher grounded a base hit to right field, scoring Yanzick. Kai Hatch followed with a single of his own to score Ben Grubb.
Bellingham would then rely on the stellar pitching of Kyle Schepel to keep them in the lead. Schepel went seven innings, giving up one lone run while striking out five and scattering eight hits. Schepel was able to escape from multiple jams.
However, Klamath came back in the eighth inning, taking advantage of a dropped third strike to score two runs. Drew Sandler had an RBI groundout and Bo Cornish singled in a run, tying the game at three.
After a pair of scoreless frames, Bellingham came to the plate in the ninth. Eric Lane singled with one out and advanced to second on a wild pitch. After Jeff Gelalich was retired and Grubb intentionally walked, Gallagher came to the plate and lined an 0-1 pitch up the middle. The center fielder bobbled the ball and Lane made it home without a throw as the team swarmed him and Gallagher.
With their third straight league win, the Bells move to 8-13 on the year and remain a half game ahead of Walla Walla for the second playoff spot in the West Coast League's East Division. Klamath Falls drops to 9-13 with the loss.