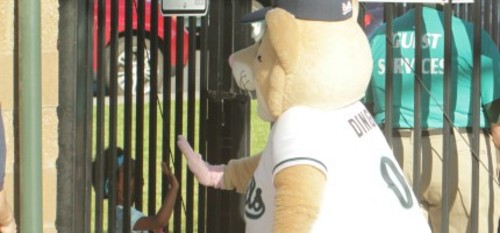 06/06/2011 5:21 PM
Beginning at 4:00 p.m. on Wednesday, June 8, the Bells will be giving fans a unique opportunity to see the team at the Bells' Fan Fest.
Festivities begin with a practice at Joe Martin Field that is open to the public. Starting at 6:00 p.m., fans will have an hour to mingle with the players and coaches and receive autographs. There will be free peanuts, popcorn, and sodas for everybody in attendance.
Don't miss this one-of-a-kind opportunity to meet the Bellingham Bells!
Click
HERE
to read about the Bells Fan Fest under the Events calendar.