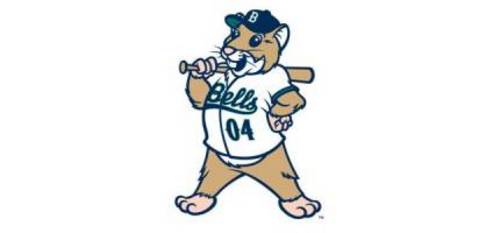 05/16/2011 2:51 PM
Bellingham, Wash. – Following weeks of voting, the people of Whatcom County have decided on a nickname for the new mascot of the Bellingham Bells:
DINGER
Nearly 200 votes were cast for the mascot's name. Voters had three choices in Dinger, Homer, Hammy or they could submit another name if they chose.
This is a fitting name for the Bells mascot as it has a dual meaning. "Dinger" is a term used to refer to a home run and is also associated with the "ding-dong" sound of a bell.
This is the latest step in the transformation of the Bells mascot, which has great connection to Bellingham and baseball. The mascot itself is a hamster, an homage to Bellingham residents who proudly call themselves "Bellinghamsters".
Dinger will wear the number 04 as a tribute to the year 1904, Bellingham's first year as an incorporated city. This incorporation was only possible because of the consolidation of four towns: Whatcom, Sehome, Fairhaven, and Bellingham.
As part of the Bells mascot naming process, three children voters were chosen at random to receive special prizes that will be delivered by Dinger. Kaylee Creelman of Bellingham will receive two Bells season tickets, two Mariners game tickets will go to Connoer Obbergottsberger of Ferndale, and Ben Seaholm of Lynden will receive a new Bells t-shirt.
Dinger will make public appearances at many locations before the start of the Bells season on June 3rd.
The Bells open their season on Friday, June 3rd at Joe Martin Field against the Kelowna Falcons. For information regarding tickets, group packages and/or sponsorships, please contact the Bellingham Bells offices at (360) 527-1035 or via email at
[email protected]