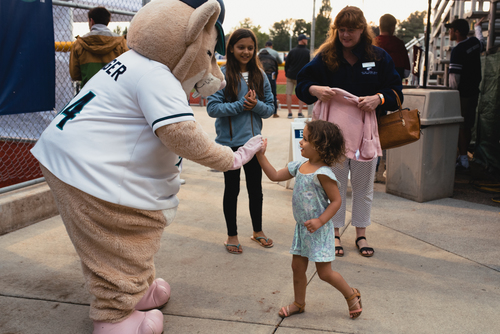 08/02/2019 10:31 PM
The Bells defeated the WCL-North leading Victoria Harbourcats on Friday, August 2nd, at Joe Martin Field by a final score of 12-6
Offensive Groove
Bellingham was swinging the bat effectively throughout the whole game, scoring 12 runs on 17 hits, while also drawing three walks. The offense stayed consistent throughout the game, as Bellingham scored a run in every inning they came up to the plate, except for the bottom of the 4th and 8th. In his home debut, Catcher Caleb Manuel led the way for Bellingham, as he went 3 for 5 with 2 RBI and a run scored. Troy Viola also added 2 RBI, as did Collin Burns, Guthrie Morrison, Jack Machtolf, and Ethan Smith. 16 of the team's 17 hits were singles, and Burns, Manuel, Christian Dicochea, Viola, Machtolf, and Smith each had a multi-hit game in the offensive explosion.
Guthrie Gets It Done
In his second season with the Bells, the All-Star Outfielder from Gonzaga has put together an outstanding summer. Currently in the midst of a 25-game on base streak, Morrison is batting .333 this year, good for 7th in the WCL. Adept at getting on base, he also ranks in the Top 20 with his .420 on base percentage. As a team, Bellingham ranks Top 5 in both of those categories, with a .266 batting average and a .361 on base percentage.
WCL North Outlook
Entering the series with Victoria, the Bells are in a tricky situation. After just missing out on winning the first half title, Bellingham will either need to win the WCL North second half or have the highest overall record in the division if Victoria repeats as victors. At 7-11 in second half play, Bellingham's hopes of winning the division are slim. However, their overall record trails the Wenatchee Applesox by just 1.5 games. Unfortunately for Bellingham, the Applesox are tied with Victoria for the second half divison lead. This means that if the Bells win the series against the Harbourcats, the Applesox will likely take the divison lead, but if they lose the series, Wenatchee will likely increase the overall record lead. Headed into the final games of the season, Bellingham will need to do their best to string together wins while hoping for key losses by their divison rivals.
Looking Forward
Bellingham will host Victoria again in Game 2 of the weekend series on Saturday, August 3rd, with first pitch set for 6:35 pm. The Bells have just one home stand remaining in the 2019 season, as the WCL South-leading Corvallis Knights are set to travel up to Whatcom County for a three-game series beginning Tuesday, August 6th.