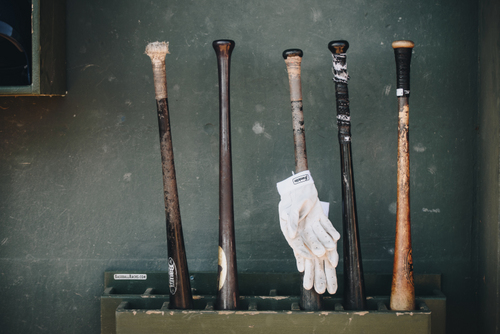 06/16/2019 3:51 PM
Bellingham won game three of the series against Yakima Valley on Sunday, June 16th, at Joe Martin Field in a 19-2 blowout – the Pippins' worst loss in franchise history.
No Shortage of Offense
The Bells scored 19 runs off of 16 hits and 9 walks, and everybody got in on the action. Leading the way offensively for the Bells was Troy Viola. He went 4-6 with 3 RBI and 3 runs scored, and he bumped his season average up to .424, and he leads the WCL with 12 RBI. For the rest of Bellingham's hits, Jake Terao had three, Nick Sokol, Guthrie Morrison and Chase Anderson had two, and Jordan Vujovich and Jack Machtolf had one. Sokol and Anderson each had two RBI, and even Will Armbruester, the pinch-hitting pitcher got in on the action in a big way with a 2-run home run in the bottom of the eitghth. Anderson scored three times, and Sokol, Vujovich, Marshall, and Morgan each scored twice.
Dominant on the Mound
As a staff, the Bells racked up 14 strikeouts in a game that Bellingham dominated in every fashion. After starter Diego Barrera (1.2 IP, 2 H, 0 ER, 2 K) left the game due to injury, Tate Dearing saw the biggest body of work (4.1 IP, 1 H, 5 K). Will Dennis (1.0 IP, 0 H, 0 ER, 3 K), Justin Tucker (1.0 IP, 4 H, 2 ER, 3 K), and Barry Caine (1.0 IP, 1 H, 0 ER, 1 K). Also added to the impressive strikeout total.
Top of the League
Bellingham is at the top of the WCL in multiple offensive and defensive categories. The Bells' pitching staff currently leads the league with 105 K and a .214 opponent's batting average, and is second with both a 3.20 ERA and a 1.28 WHIP. After knocking in nineteen today, the Bells lead with 73 RBI – with the next highest team at 53. The team also ranks first in runs scored (81), second in hits (108) and total bases (156), and third in home runs (10). The team also ranks fourth in batting average (.290) and slugging percentage (.398) in a season with tremendous potential on both sides of the plate.
Looking Forward
After taking two of three from Cowlitz and sweeping Yakima Valley, Bellingham now sits firmly in first place in the WCL North, leading by a game with an 8-4 record. The team will depart on a six-game road trip next, with the first series beginning Tuesday, June 18th against the Cowlitz Black Bears (3-8), and the second on Friday, June 21st against the Bend Elks (4-4). The team will be back at Joe Martin Field on a Two Dollar Tuesday, June 25th, to play a non-league game against the Highline Bears.